Our production now benefits from our own fibre laser, adding to our auxiliary – the goods lift – from the last post in the "solvimus is growing"-series!
The fibre laser is robust, flexible and resilient, and is able to engrave plastics and various metals rapidly and reliably.
That is precisely what we need for engraving the housings, serving the most diverse customer requests.
From now on, we are able to engrave the housings of our 1, 3, and 4 modules wide M-Bus-products on our own with this fibre laser. This affects all data concentrators, level converters and gateways for larger installations.
Thus far, we had to have our housings marked externally. The fibre laser renders us more flexible and unchains us from the constraints of our contractor.
Prior to entrusting the fibre laser with engraving the first housings, we programmed trial engravings. This inspired a few gimmicks – that's part of the familiarization phase 😊: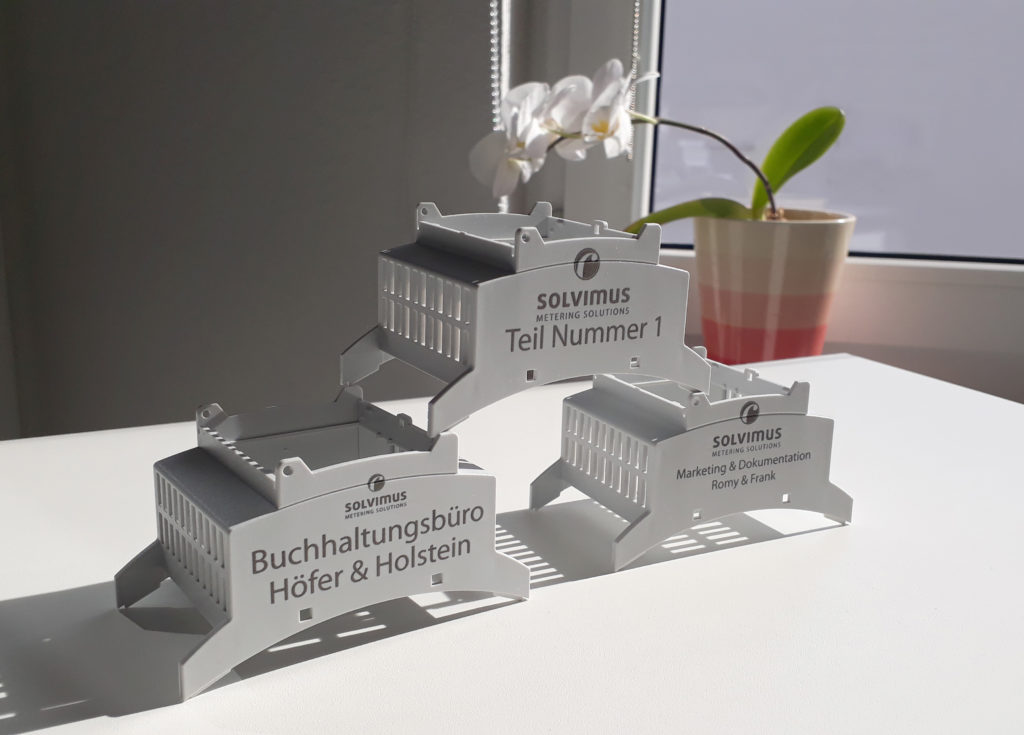 Once the markings on the first housings were inspected and found impeccable, we gave it a head start. We began with housings of level converters MBUS-PS6: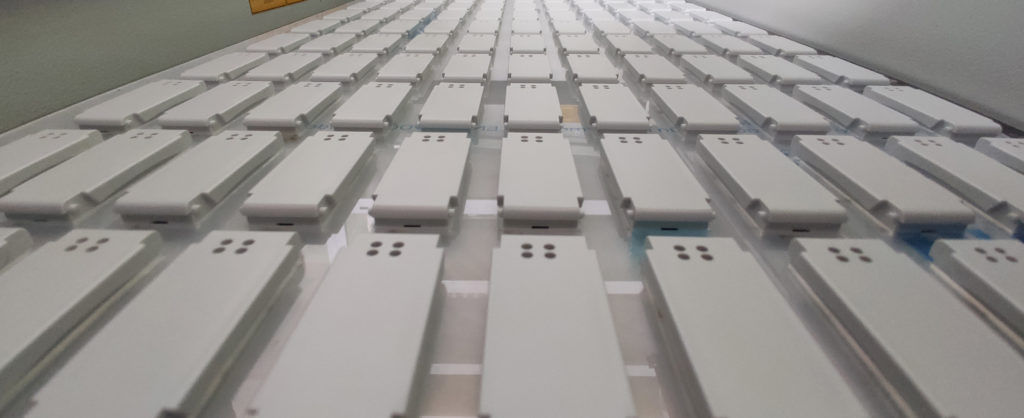 This was so marvellous and inspiring, it had to be captured on video:
solvimus is growing – and streamlines itself over and over again!
Stay tuned to our blog posts and find out our intentions for the future and how we reshape ourselves.