We are continuously adding features to our devices, aiming to provide up-to-date and contemporary solutions to your diverse use cases and projects at any time.
Beyond minor updates and an improved usability, our new software release features new functions integrated into our products. We would like to briefly introduce them here.
Reading out DLMS meters
The RS-485 interface in the data concentrators of our MUC.easyplus family is enriched by an additional protocol.
DLMS is joining Modbus RTU and DLDE in the set of supported protocols, and hence DLMS meters can be read out.

Automatic switching of the M-Bus mode
Thus far, the mode of the M-Bus interface could be set to "secondary", "primary" or "Transparent / TCP".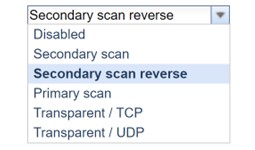 In the mode "secondary" or "primary", our devices capture the meter data in the defined readout interval and hence act as master.
The data are subsequently processed and stored for transmission.
The new mode Transparent/TCP is now available for parameterizing the meters during a transparent access.
More detailed information is provided in this blog post.
If you want to access the meters transparently during operation, the M-Bus mode previously had to be manually changed to "Transparent/TCP".
This change does not need to be done manually any longer with our new software release.
Once "Master & Transparent / TCP" is selected, the mode switch occurs automatically.
It permits reading out meter data and a transparent access on the meters.

This function is integrated in all gateways and data concentrators.
Extended state reports of the radio connection
The web-based front end on the device now displays extended state reports of the radio connection, like the radio band, the provider and the SIM card number.
Further, the reception quality can now be assessed by the network connectivity for signal and noise. This is achieved using a test mode on the web-based front end which updates frequently the network connectivity, aiming to detect the optimum antenna location.
Nothing is more annoying than a device that cannot be reached remotely. We have therefore extended the reconnection to radio and linked it to the reception of data or the successful transmission of data. Both can be set on the web-based front end.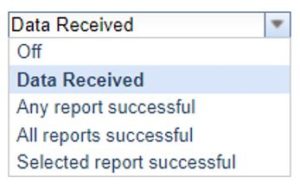 The radio connection is reinitialized if the data transmission fails.
This function is available in all our data concentrators with mobile radio: MUC.easyplus and MUC.one.
Selecting database storage
Thus far, meter data were stored in the database only if transmission was active.
This database storage can now be selected or deselected or be linked to active data transmission.
This function applies to all our data concentrators – except the MUC.one.
Do you have special demands, further questions or would like to have more information on our software features or our products?
Give us a ring under +49 3677 7613066 or drop us a line via e-mail to sales@solvimus.de. Our sales team is glad to assist you!