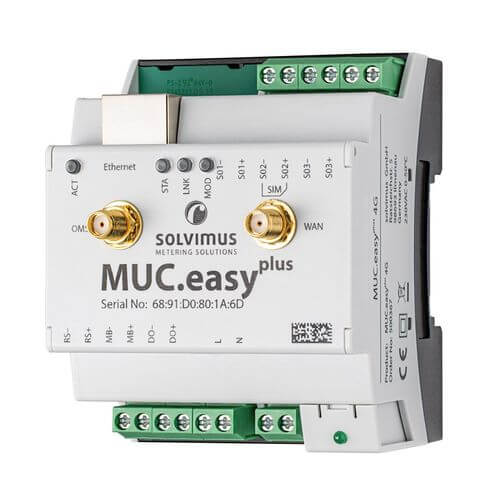 Data concentrators for Smart Metering
MUC.EASYPLUS
Description
The powerful data logger with 4 GB storage.
Metering interfaces are M-Bus, wM-Bus (OMS), Modbus (RTU, TCP) a serial interface RS-485 and three pulse counting inputs (S0).
The MUC.easyplus communicates via Ethernet. The variant MUC.easyplus 4G communicates via Ethernet and WAN interface (LTE).
An integrated web server offers complete configuration via a standard web browser. The automatic bus scan allows an easy setup and selection of data points.
The encrypted or unencrypted data transmission via FTP, MQTT, SMTP (e-mail) and TCP takes place as a CSV, XML or JSON file to an energy management system, billing system or for visualization purposes. The Multi-Channel-Reporting (MCR) function allows the sending data to up to 10 different instances.
Optionally, the MUC.easyplus is also available with Modbus TCP or BACnet/IP extension and load profile reading.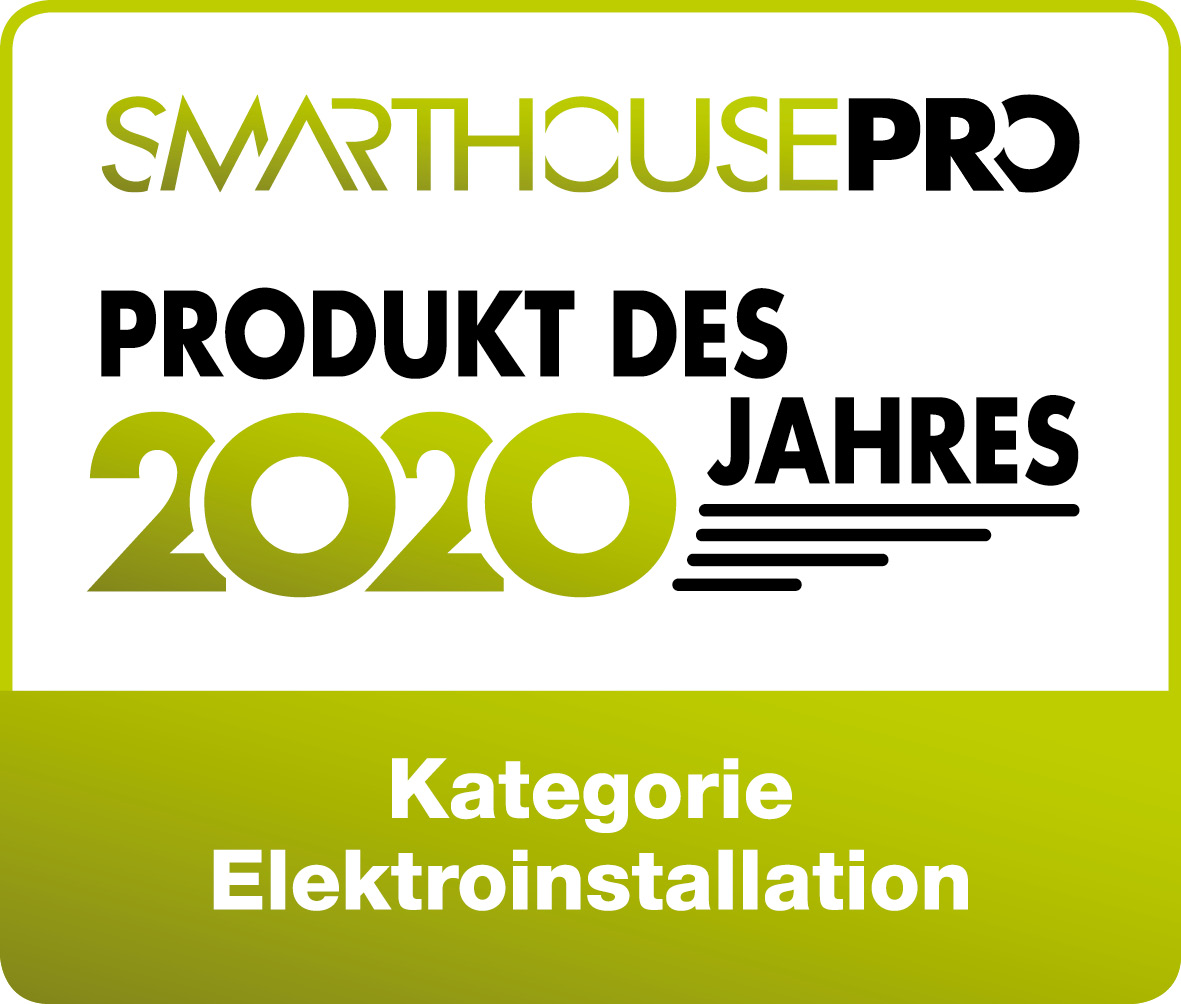 In the Smarthouse Pro readers' choice, our data logger got the 3rd place in the category "Electrical installation".
Here you can find more information.
Find out more about our data loggers in our blog posts.
Downloads